Our nephew Barry Mendoza and his wife Barbara and kids Brandon went to Las Lunas for the Junior League Playoffs. On Saturday, Brandon pitched against Clovis and his Carlsbad team won 15-0. In five innings, Brandon struck out 14 Clovis batters, walked one, and gave up one ground out.


Tonight Monday (7/23) we found out that the Carlsbad team lost to an Albuquerque team 8-7. The Carlsbad team is scheduled to play again tomorrow.
Chris has been going over to feed their two Chihuahuas, Chuck and Bear, and a couple times Jimi and I have accompanied her. Chuck is the white dog with the black spot and Bear is the black dog.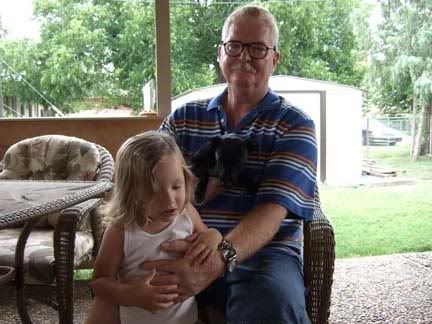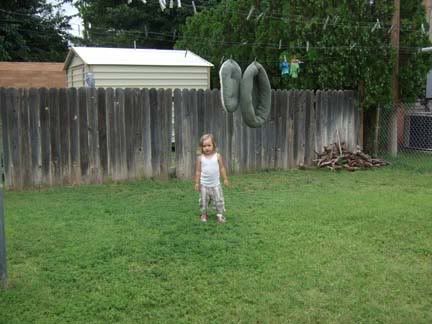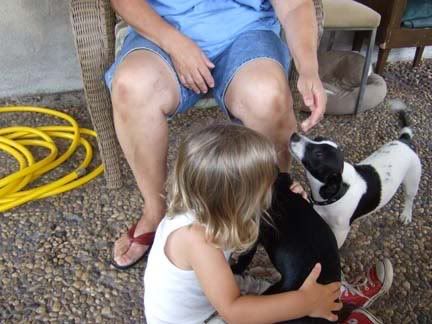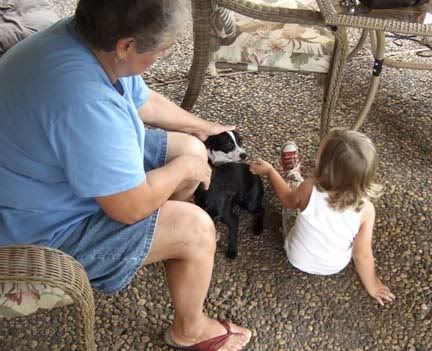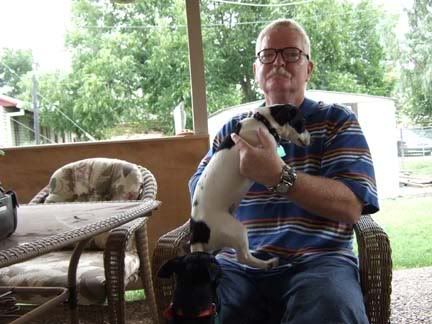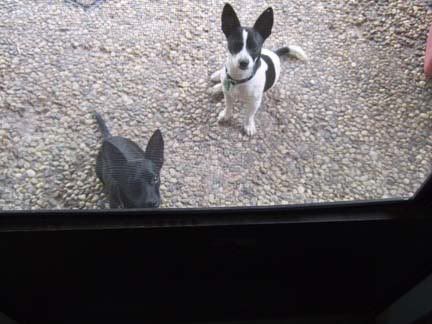 Chuck and Bear are cutie pie dogs. A couple times Jimi laid down so he would get licked--and he did!!
I laid down to see if Chris would lick me--and she passed!!