Here is Jimi already developing is Michael Jordanesque/Jose Campos/Julius "Dr. J" Erving-basketball shooting style. It's pretty, no? And in case you are wondering. this shot dropped in. Also if you're wondering, I had already obtained the same basketball skill level of Jimi by the time I was 14 years old, playing eight hours a day on Saturdays during basketball season.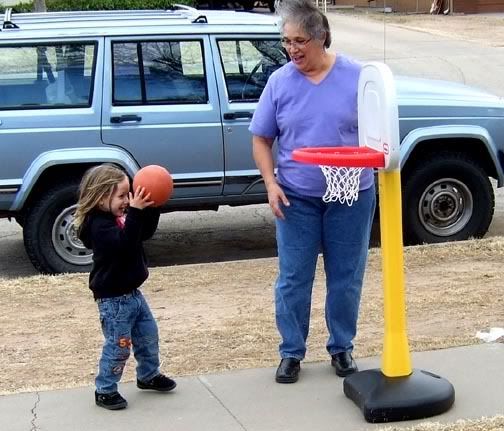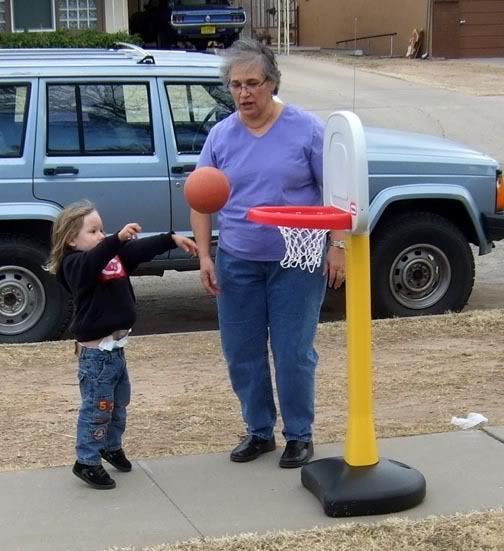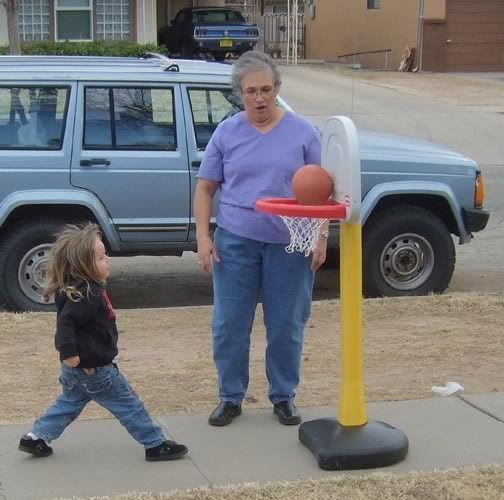 The following is Jimi keeping his balance on a skateboard beam. He loves to watch Uncle Erik when Erik rides his skateboard and he loves to ride with him. I never did skateboards, roller skates or ice skaring, though I still believe to this day that had I put my mind to it, more than likely I would have made first string on the U.S. Olympic hockey team as a goalie (or maybe as a puck).




One week we didn't have anything to do out of the ordinary so we spent several hundred dollars having two - three men come over and cur down both trees in the front yard. Then we were stumped what to do until we took Jimi out front to play "stumping the trees."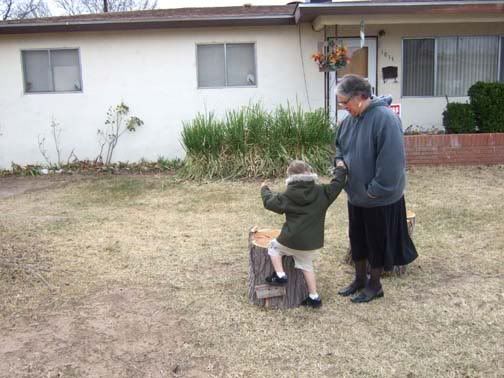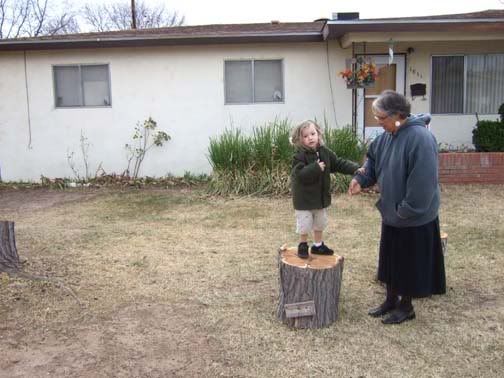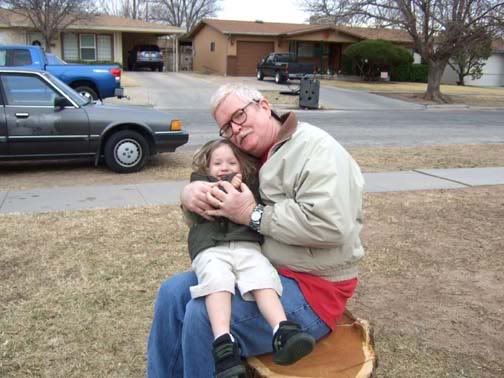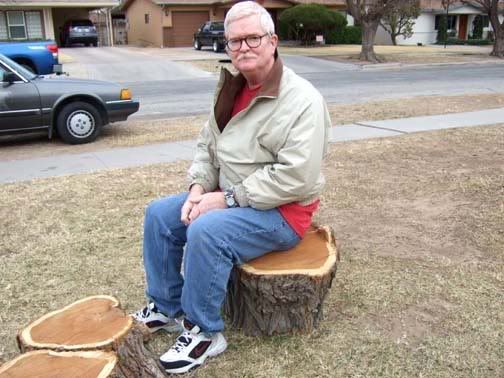 Gramps above hugging Jimi. Now when Gramps does something wrong, Grams sends him to his "time-out" log in the front yard. Gramps think this is inconvenient when it is cold in the middle of the night.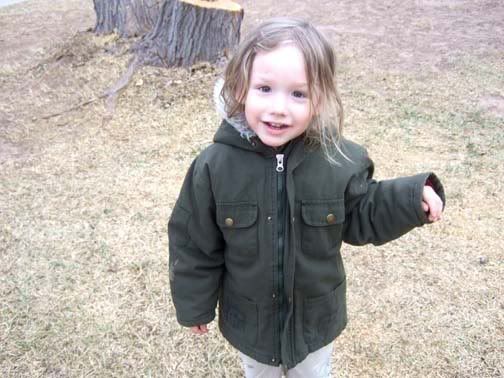 "Such a beautiful baby,
Mr. Jimi Hoff,

He's a handsome baby,
Mr. Jimi Hoff !!"

(Lyrics by me, copyright, October 2005)





Surprise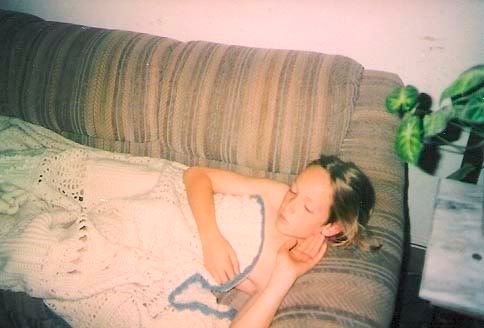 Son, I know that these pictures don't bother you, but if you want them off, invite Mom and I out to eat at Chilis whenever convenient. :)--just joking; I will take them off for free since you are a fully accredited family member.