Jimi was born almost five months after I retired back in February 2005 so I appointed myself as one of the people who would take lots and lots of pictures of him. In fact, hardly a day goes by that I don't snap a few photos of Jimi with the ol' digital camera. I have also made a little money on the side: when I accidentally take a picture that embarrasses someone, I kindly offer them an opportunity to buy it instead of having me post it to the Internet. Hopefully these pictures illustrate a little
bit of Jimi's life, some of the challenges that he faces and overcomes, some activities that he likes to do, and some of his "fun" behavior.
.

In the picture above, I caught Jimi doing one of the tricks that Darren and I have worked long hours in teaching him to perfect. It looks like sleeping to the person making a hasty judgment, but actually Jimi is pretending to be asleep so that he doesn't have to help with any of the housework. This was personally very difficult for Darren and I to teach as both of us love doing housework and just can never get enough housework opportunities to satisfy our cravings for it. I know that this bothers Chris on nights when she can't find any housework to do because I have zipped through it all that day and completed half of the next day's scheduled housework. To the above left is Darren putting Jimi through his warm up paces for the above trick.

I have tried to catch Jimi in as many photograpic angles as possible. Here is one of the newer ones, an angle that you don't see in a lot of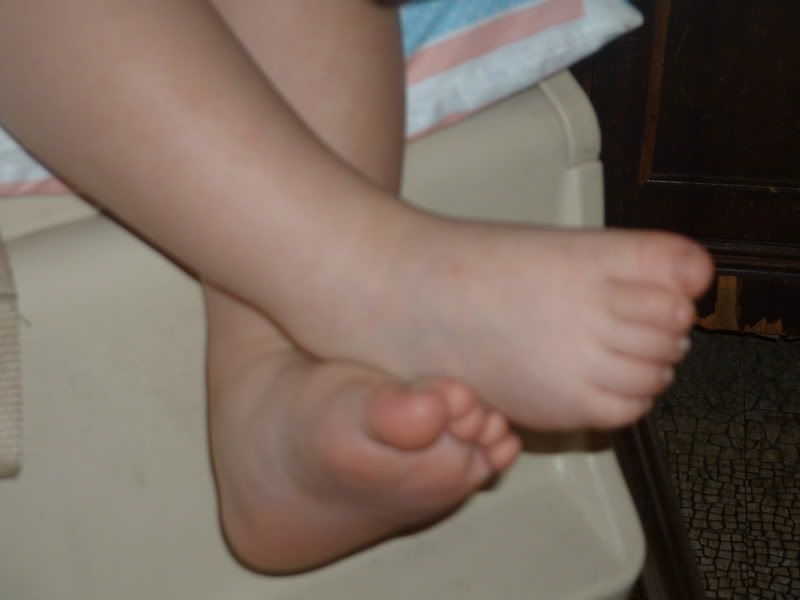 photo albums or slide shows. I know that i am probably taking this to the edge by shooting his feet without socks, but I think that the socks might have interfered with the theme that I was trying to reveal in this photograph, not to many that the socks seem to represent him standing his ground in a two-hour mud puddle wrestling match.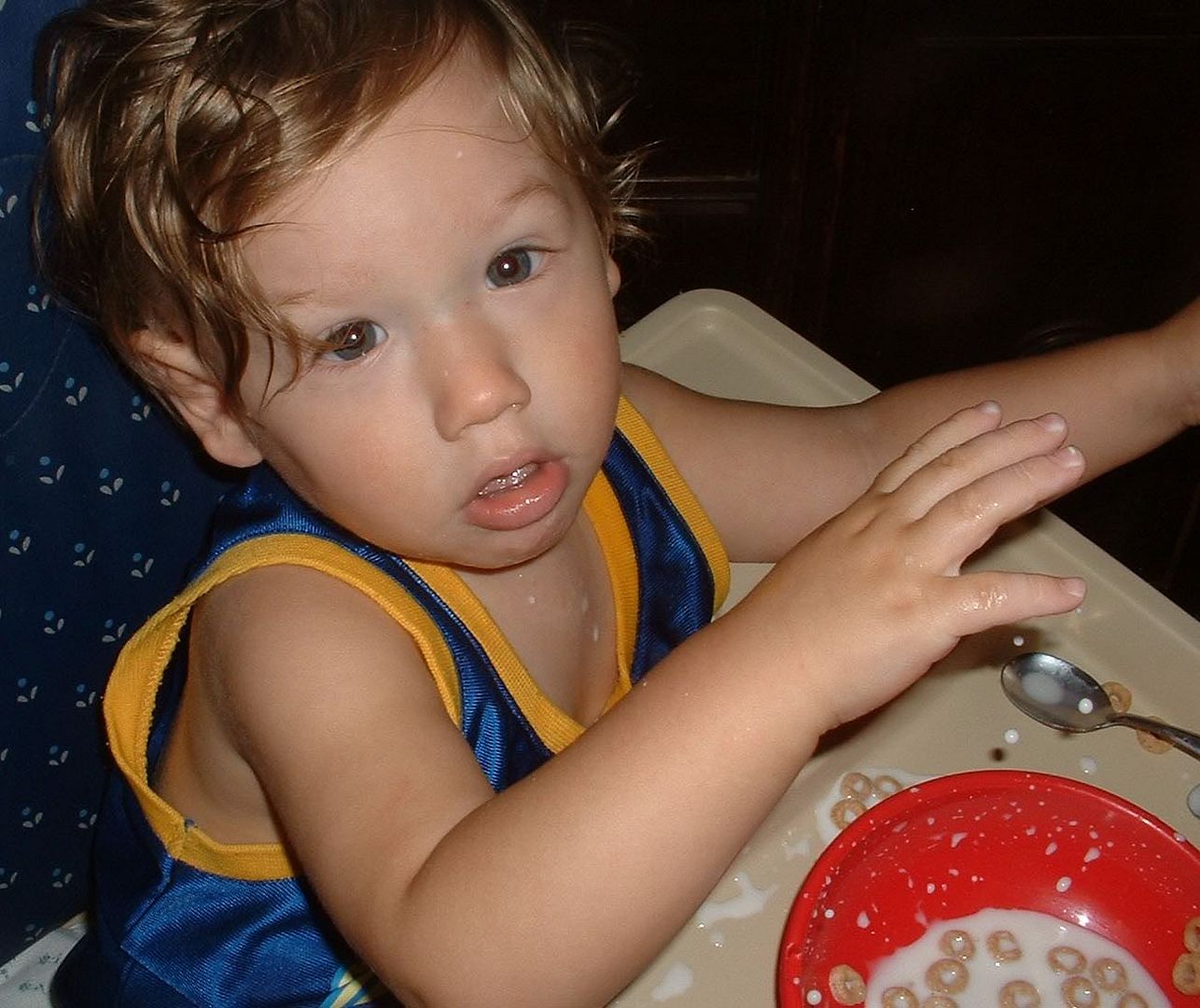 Some of you may notice that I take a lot of pictures of Jimi while he is in his high chair. This is because I feel that when he is there, I have a little more "creative control," that is he can't run away. Some days he loves to look at me and smile and on other days it seems that he is Mr. Independent. But that is kinda how we adults are too, no?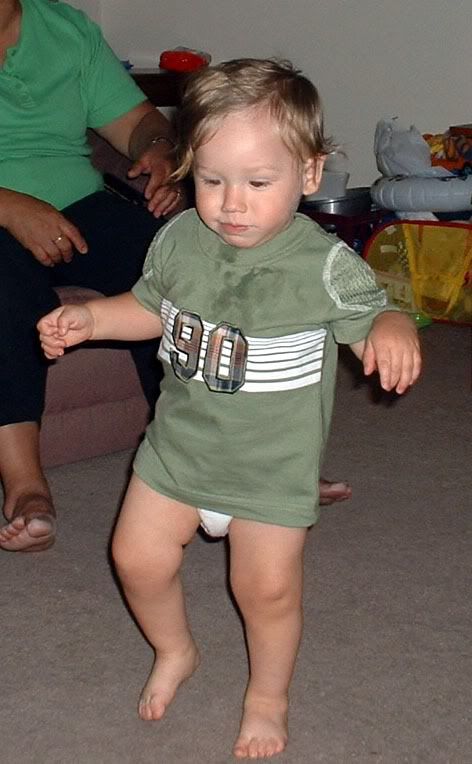 To the right, take a gander at our "dancing/music machine" boy. I love to watch him dance; he gets "pleasure puro" from it. And he has such great rhythm. Speaking of music, so far he has tried the electonic keyboard, the harmonica, and the drums.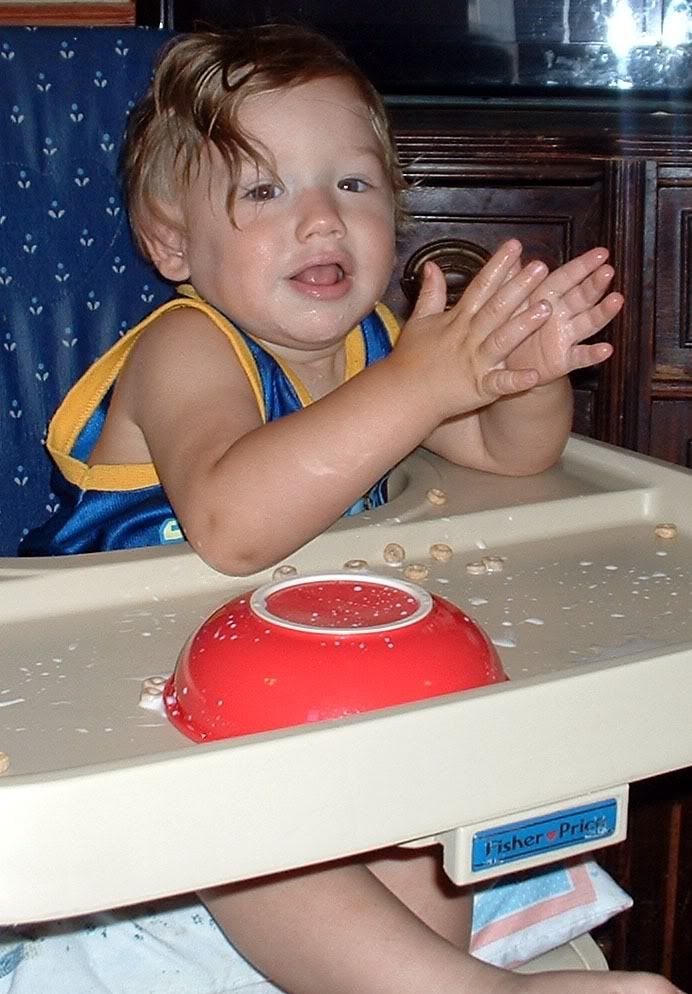 When Jimi does something right (which, of course, is most of the time) I clap my hands and say "Yeah for the baby" and he joins in clapping his hands and smiling. Like all of us, Jimi likes to be recognized and appreciated. I love catching him doing positive things so that I can compliment him. Although Jimi is so young; it is incredible the amazing things that he is teaching us as we strive to teach him, no?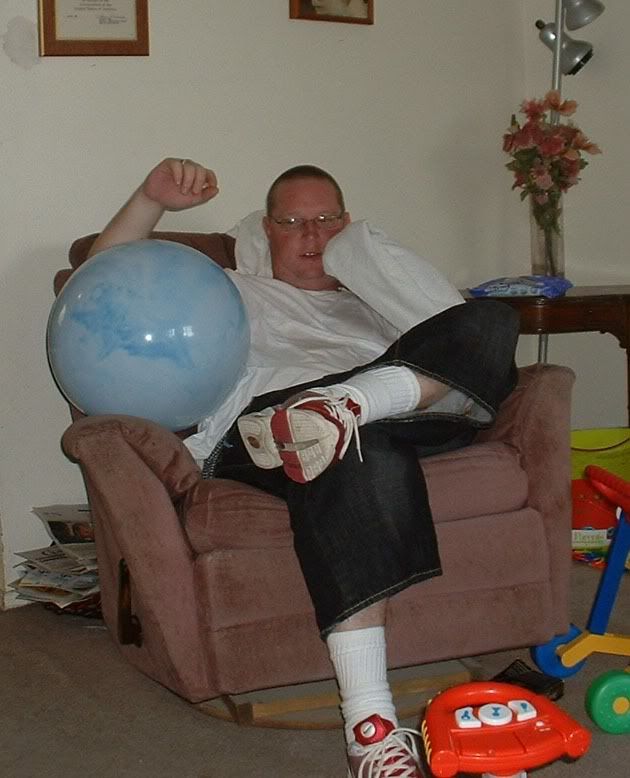 And again, the Uncles. This blog needs pictures of Uncle Jose. Remember, if you want to post any pix to the blog, send to me at hoff_bob2003@yahoo.com

These pictures were taken starting two days after Jimi's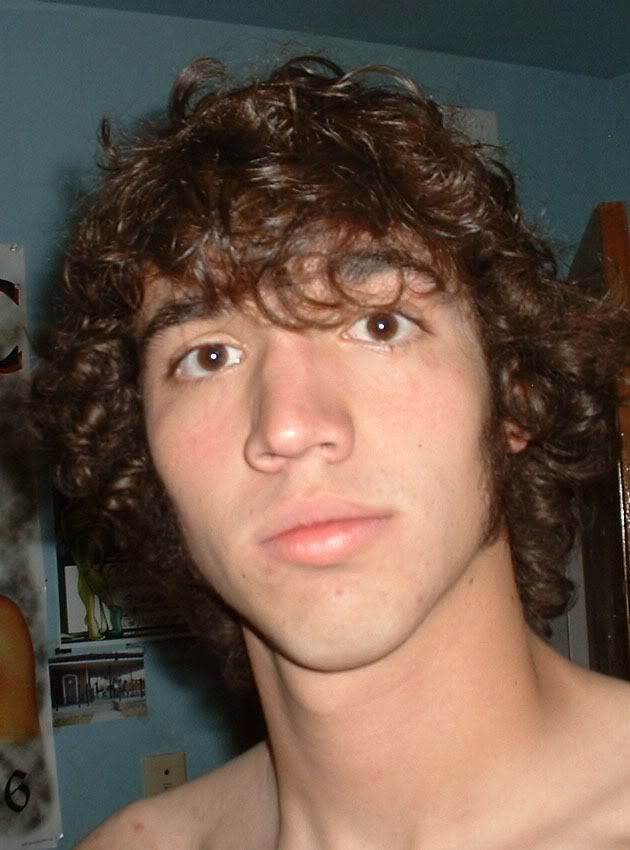 birthday for a span of about 5-6 days.