When I returned from the grocery store, I was surprised to find the "Ugly Spiderman" (Jimi) already returned from trick or treatinq with his Dad. Darren took him to the Mall and Downtown so he was ready early to return to the house to sample some of his candy haul.







Earlier in the evening, Dad had helped Jimi pimp his Spidey crime fighting suit.
That day Grandmom Chris had gone to work dressed as a snazzy and distracting woman with tons of bright red lipstick, heavy make

-

up, a tight dress with slits up the side, and

voluminous and strikingly noticeable and perceptively gaudy purple hair. Later, Jimi borrowed and tried on her wig.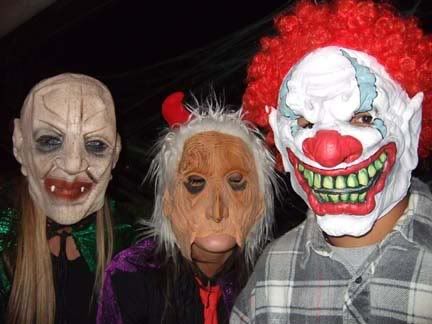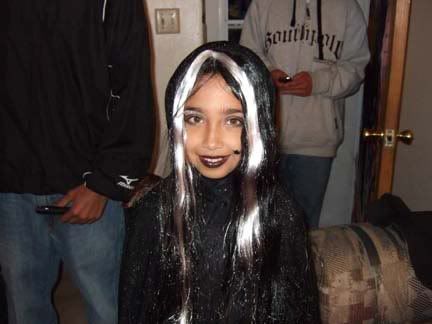 A couple of the trick or treaters who arrived at our house and received candy from Jimi. We had quite a few of these ghouls and goblins this year and Jimi was very generous and courteous with all of those who he met.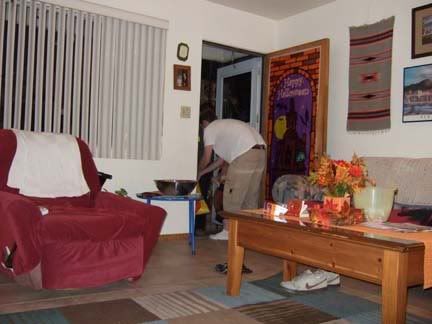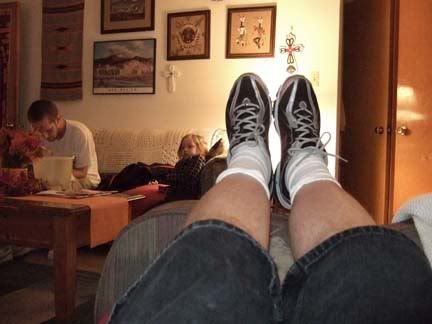 Darren handing out candy.........................................................and me the substitute candy hander-outer in the ready position.
Jimi and Darren in the background.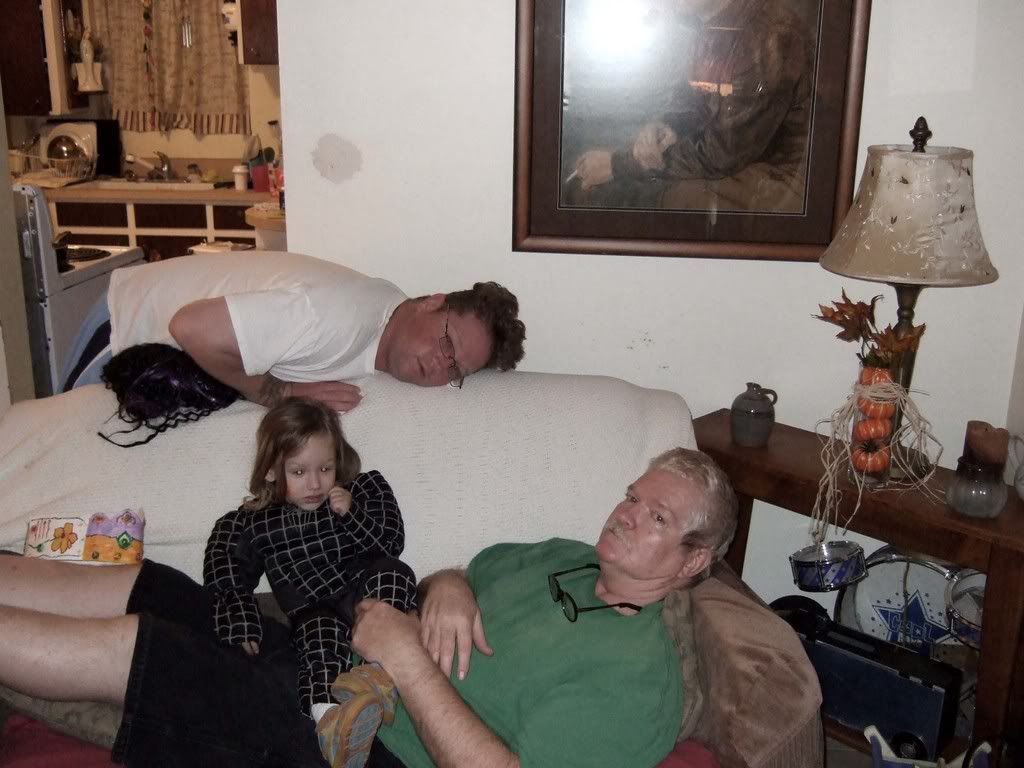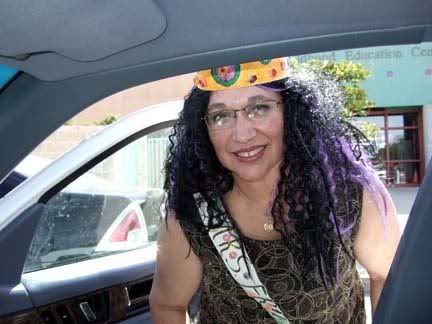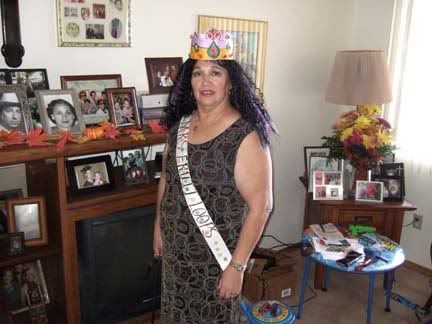 My darling wife, Mrs. Fruit Loops, 2007
"Stiches Neck" Erik and Vampire Andrew..............Happy Pumpkin and Pouty Pumpkin
Left to Right--Uncle Erik, Erik's friend Andrew, and you know who!
On Halloween, the parents sent their kids out looking like me.
Rodney Dangerfield

http://www.brainyquote.com/quotes/quotes/r/rodneydang167274.html