Signs in the Children's Section of the Library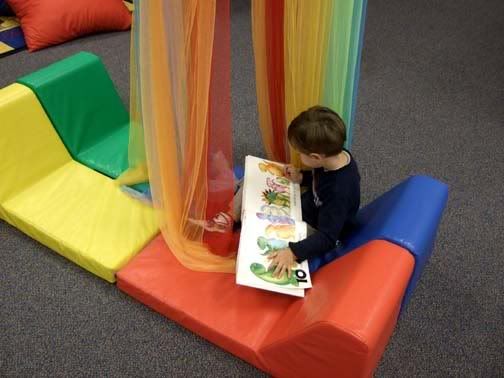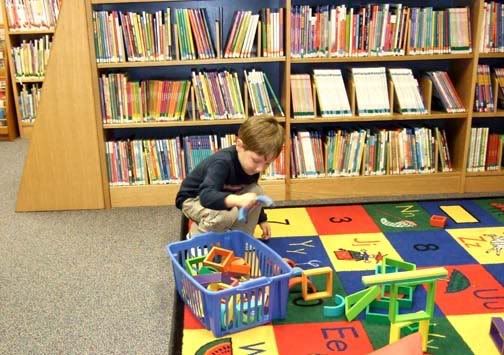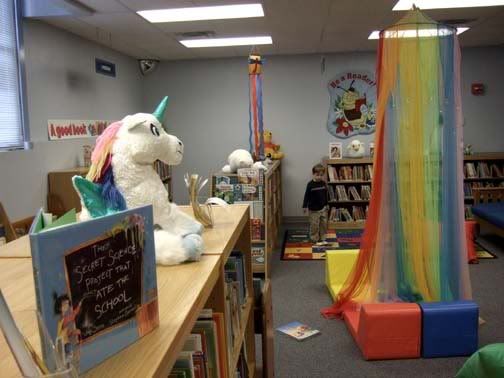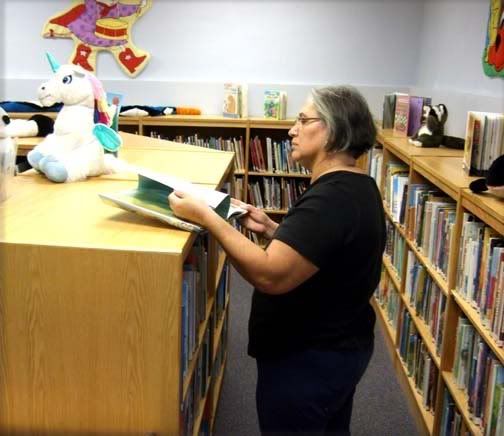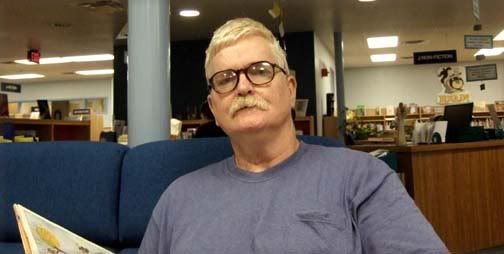 Left picture I took of Chris and right picture Jimi took of me. Not bad for a 3-year old photographer, no? He does use voice instructions from me on how to hold and point the camera and where to keep his fingers. He also wears the strap loop around his right wrist iin case the camera gets away from him, which it did the other day, but it stayed swinging on his arm; my heart attack was "minor."
He is a good photographer, as you can see. I handle his "bad results" the way I handle mine: I delete them immediately
I said above that Jimi took us to the library "sort of" because we had to blackmail him to get him to go. Once he got there, he was a perfect gentleman and seemed to enjoy it, having Chris find and check out books for him and reading to him. Later, he would not admit that he had enjoyed himself, as MAIN his passion is in the realm of video game playing.
We are hoping to convert some of that passion to reading and books and the joy of libraries (and Gramp's favorite buying books). When you see Jimi playingvideo games, he is pretty darn amazing and skillful (he plays adults on the Internet; I don't think they know he is three).
We want him to find time for reading, as well as discovering the joy that it can bring. It really can and does bring joy, joy even deeper I can imagine than the joy of "shooting the bad guys").
Jimi gave Aunt Olga who works at the library a big old bear hug before we left.